North Country Chiropractic Clinic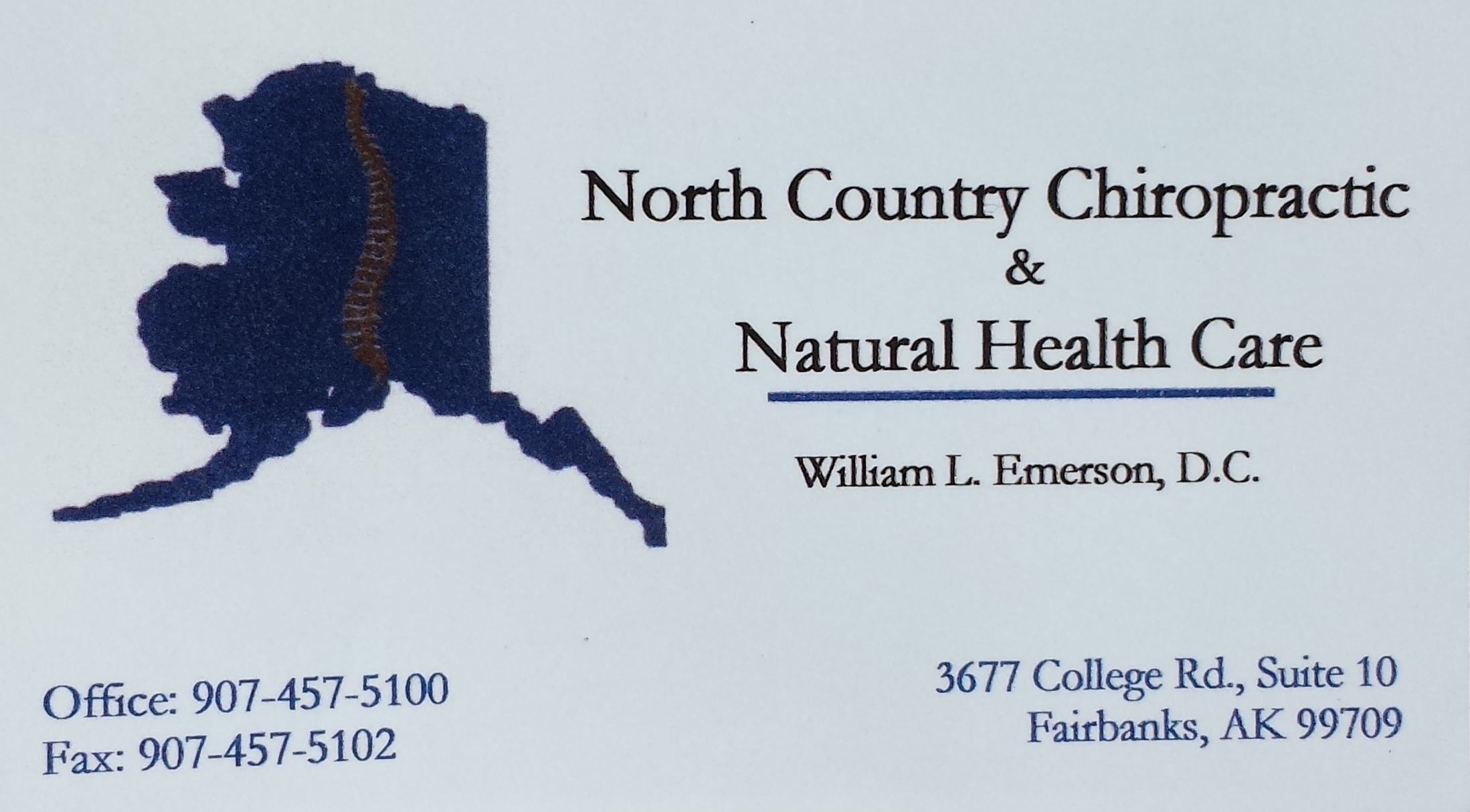 Care Philosophy
Dr. Emerson treats patients using many different techniques, depending on their specific condition. Chiropractic care is given by both hands on and instrument adjusting. Our office also utilizes physiotherapy, Cox flexion distraction, and spinal decompression. The office also maintains a large inventory of vitamins, minerals and other natural supplements. We carry the largest supply of Standard Process products in the Fairbanks area.
North Country Chiropractic Massage Rates
Come see Dr. Will Emerson for a chiropractic adjustment and ask about a cash discount.

$64 -- 30 minute massage
$128 -- 60 minute massage
$192 -- 90 minute massage
$256 -- 120 minute massage

NCC Payment
NCC accepts cash, local checks and credit cards, and accepts most insurances.