Hi, My name is Melanie and I'm a Licensed Massage Therapist in Fairbanks, Alaska.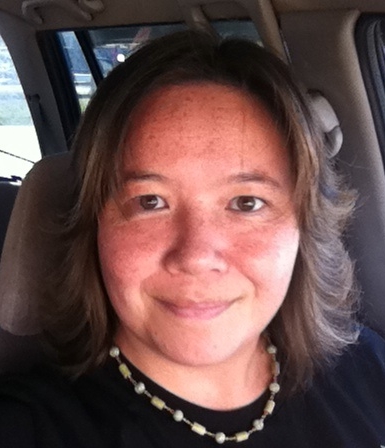 I completed my massage therapy in Fairbanks, at the School of Integrating Shiatsu-Alaska in 1992. Recently I was employed for a chiropractor, working in a clinic setting, which really helped to blend relaxation work with preventative and injury sessions.
You will find that I listen to not just the signs and symptoms of your concerns and injuries. The initial sessions will begin with determining a program and session itinerary. I am happy to work with doctors and other practicioners, incorporating their recommendations into the treatments.
My favorite massage modalities are deep tissue and sports. I am trained and highly skilled in Sports massage, Swedish, Deep Tissue and currently working towards a certification in Myofascial Release.
I graduated from the University of Alaska Fairbanks with a Bachelor's degree in Geological Engineering. While finishing school, I realized that mentally, I was imbalanced and needed to find something to complement the science. Finding that giving massages and helping people release their tension and reduce their pain; improving their life, gives me the balance I need in life.
I have four 4-legged babies at my house, Cheyenne, Willie G, Zeva, and Brick, tw pitties, a german shepard/husky mix, and a husky/pittie mix. Four of the biggest 60-90 lbs lap dogs you'll ever meet.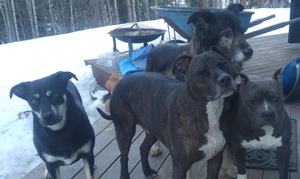 I dabble in winter sports, but am a fair weather outdoorswoman. In the summer I prefer to spend my free time feeling the breeze in the saddle of my Harley, when I'm not out exploring with family and friends.